AirBnB and STR Permitted Condos in Vancouver, BC.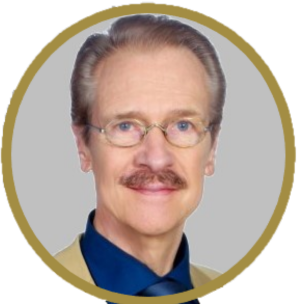 This is a comprehensive list of condo buildings in Vancouver permitting AirBnB and Short Term Rentals. FREE advice from the expert and licensed Realtor Bernie Bogner.
Owners of AirBnB permitted condos often enjoy ROIs (Return On Investment) at twice the rate of traditional rentals and in many cases even more. It all depends on location, location, location. Therefore, downtown Vancouver locations are usually more attractive/profitable than suburban locations. 
Generally speaking, the short-term rental market is booming compared to long-term rentals. Coming out of the pandemic, travel is enjoying a 
fresh upward trend, leading to travelers booking more Airbnb properties. On the other hand, long-term rentals are experiencing the opposite. 
The many people who lost their jobs during the Covid-19 lockdowns are still trying to recover financially before entering into long-term leases. 
Source: iGMS North Vancouver.
The arguably most important factor in the decision making process of buying an AirBnB condo is the by-law of each building. In particular, how 
AirBnB-safe the building by-laws are. An expert and licensed Realtor such as Bernie Bogner can certainly be of great help in order to make the 
right decisions.
AirBnB permitted condos can be either permanently rented out to short term renters or periodically occupied by the owner. For example by 
snowbirds.
Following is a list of AirBnB permitted buildings in Vancouver. The list is by no means complete.
Please also note,  there is just a handful of buildings in Vancouver that are "STR/AirBnB safe".
City of Vancouver STR by-laws can be found at the bottom of this page.
989 Nelson Street (Electra) 
919 Station Street (The Left Bank)

33 W Pender Street (33 Living)

161 E 1st Avenue

231 E Pender Street (Framework)

933 Seymour Street (The Spot)

1160 Burrard Street (Burrard Health)

618 Abbott Street
688 Abbott Street 
311 E 6th Avenue (The Wohlsein) 

555 Abbott Street & 183 Keefer Place (Paris Place)

1010 Howe Street (Fortune House)

1372 Seymour Street (The Mark) 

1010 Chilco Street (Chilco Park)

633 Abbott Street (Espana)

689 Abbott Street (Espana)
188 Keefer Place (Espana)
58 Keefer Place (Firenze) 

890 Broughton Street

1003 Burnaby Street (The Milano). 

1050 Burrard (The Wall Centre)

1238 Burrard Street (Altadena)
1166 Melville Street (Orca Place).

370 Carrall Street (21 Doors)

1788 Columbia Street (Epic)

55 E Cordova Street (Koret Lofts) 

1249 Granville Street (The Lex)

933  E Hastings Street (Strathcona Village)

955  E Hastings Street (Strathcona Village)
983  E Hastings Street (Strathcona Village)
1228 Homer Street (Ellison)

718 Main Street 

28 Powell Street (Powell Lane)

250 E 6th Avenue (District)

928 Richards (The Savoy) 

289 E 6th Avenue (Shine)

Your support is greatly appreciated. 
If you are aware of any AirBnB permitted buildings that are not included in the list above or of by-law changes with regard to the buildings 
During Bernie's 35+ years in the real estate industry he helped over 1,000 clients buy and sell their homes, including AirBnB condos. 
Consequently, just a few Realtors out of 15,000 in Vancouver are more experienced and have more intimate knowledge of the 
marketplace than Bernie.. 
Please contact if you would like us to put you on the list for every new AirBnB arrival. . 

City of Vancouver - Short Term Rental Information
The following information is taken directly from the City of Vancouver website:
Effective September 1, 2018, all short-term rental operators in Vancouver must have a business license and include their license 
number in all online listings and advertising, or they may be subject to fines up to $1,000 per offence.
A short-term rental can be an entire home, or a room within that home, that is rented for less than 30 consecutive days at a time.
A short-term rental can only be operated from your principal residence – the home where you live, as an owner or tenant, and 
use for bills, identification, taxes, and insurance.
Short-term rentals are only permitted in secondary homes or basements suites if the operator lives there full time.
All short-term rental operators must have a valid business license and include it in all online listings and advertisements.
Your strata bylaws or landlord must permit the use of short-term rentals in your home before you apply for a license.
Non-compliance may result in fines of up to $1,000 per offence.
Costs & Applying
The short-term rental business license has an application fee of $60 + an annual fee of $104 (for 2022).